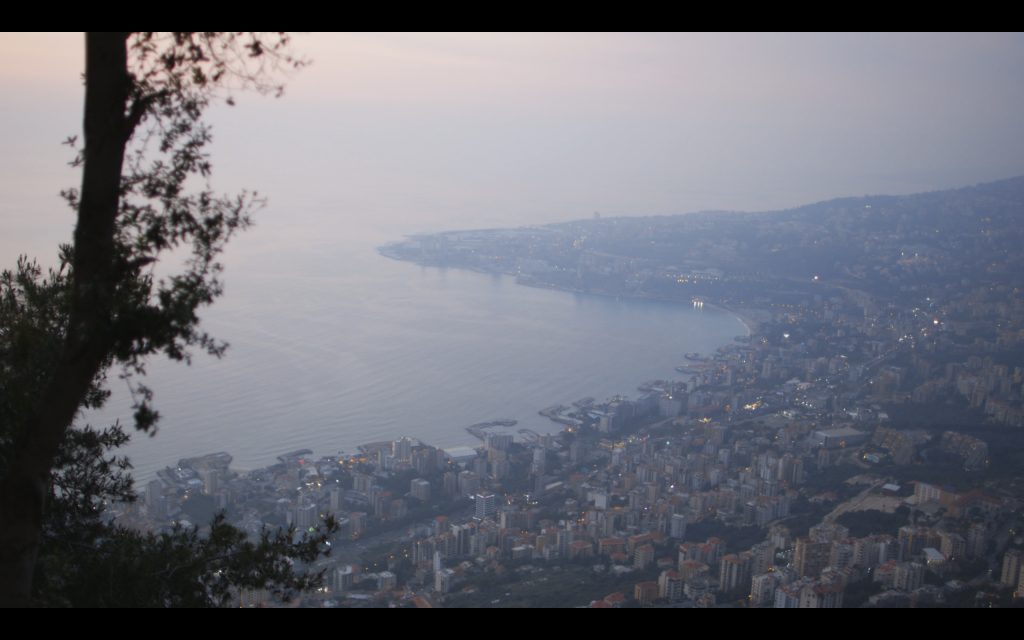 Wafaa and Hayat dream of a better future and a city that is different from the one they live in. Their vision on how to achieve this however is very different.
[BREAKING NEWS]
The Sea Between Us by Marlène Edoyan, will be newly released in Canada on October 2, 2020.
Due to the Covid 19 restrictions on theatrical presentations, the film will be available online at Cinéma du Parc and Le Clap. Theatrical presentations will take place as planned in Sherbrooke on October 4 and in Rimouski October 15 at Cinéma Paraloeil.

Multi-Monde is pleased to have the collaboration of FAUVE FILM and The Lebanese Film Festival in Canada in the release of the documentary.
When the Lebanese civil war broke out on the streets of Beirut in the mid 1970's, it separated the lives of its residents from one another by dividing the capital city in two. Wafaa and Hayat both experienced the civil war as teenagers. Wafaa actively participated on the barricades alongside the right-wing Christian militia as one of the few young female fighters. Hayat from a Muslim Shiite family and a little younger in age, mourned the deaths of her two older brothers who joined the militia to protect the young sisters from the harassment of armed groups nestled in their neighbourhood. Emotions of loss and sacrifice resurface when her nephew Ali falls as a Hezbollah combatant fighting ISIS in Abu Kamal, Syria at the end of 2018.
Some twenty-five years later, Wafaa now physically worn down, is still loyal to her political views. Guided by fear and mistrust of the other, she believes that a change is possible only through division. Hayat on the other hand, finds comfort and hope in the idea of a unified Beirut, where coexistence between the different ethnic groups and sects remains the only remedy for an ailing nation.
In The Sea Between Us, we follow the lives of these two strong female protagonists Hayat and Wafaa, now with children of their own must face the challenging task of passing on the civil war's violent legacy onto a new generation. In a world that feels more and more globally connected, the film takes on difficult questions to understand why the neighbourhoods of Beirut still feel walled in by invisible boundaries and whether forgiveness and reconciliation are possible in a country still broken over religious and political ideology.
We are pleased to announce that "The Sea Between Us" by Marlene Edoyan is competing in the Canadian Feature Category at the RIDM 2019!
Run to see it on November 22nd at 8:30 pm at the Cinéma du Parc and November 23rd at 3:30pm at La Cinémathèque québécoise.
More info on the RIDM's website
Of course, I you want to learn more about the film or the next screenings, like the film's Facebook page!
Festivals:
RIDM in Montréal (November 14-24, 2019)
IDFA in Amsterdam (November 18-29, 2019)
Global Cinema Film Festival of Boston (March 20-22, 2020)
Thin Line Fest in Denton, Texas (March 25-29, 2020)
Millenium Docs Against Gravity in Warsaw, Poland (September 4-13, 2020). The film will be screened in a section organized in partnership with Amnesty International that presents "films that undertake essential questions regarding universal human rights and the dangers which prevent them from being respected."
Lebanese Film Festival in Canada
Catalogue Media Library of Visions du Réel in Nyon, Switzerland (April 17 – May 25, 2020)
DOK. fest München in Munich, Germany (May 6-24, 2020)
Festival cinéma du monde de Sherbrooke (October 4, 2020)