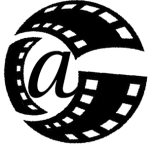 You probably already noticed, but the Multi-Monde production and distribution websites have been upgraded and improved. Now you can find all the info you need in one place.
Find the films you require with the search tool in the upper right corner: by film title, name of director or producer.
Or you can "leaf through" our entire selection of FILMS or check out one of our COLLECTIONS. All films are available for personal use via VOD streaming on Vimeo with many still also available on trusty DVD.
If you are an institutional buyer, please visit this page: https://multi-monde.ca/en/multi-monde-distribution/institutional-sales/
On the new site you will likewise find information about how to get your film produced with the help of Multi-Monde and/or how to get your film distributed.
We appreciate your visit, and would love you feedback, since there may have been some things we missed or that still need improving.
Warmest regards from the Multi-Monde team in PRODUCTION and DISTRIBUTION.
— Malcolm Guy, Marie Boti, Lucie Pageau and Alexis Guerchovitch