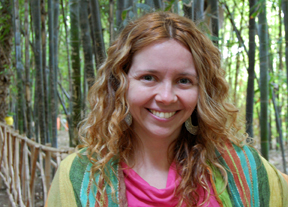 A graduate in journalism from the University of Quebec at Montreal, Geneviève Brault is a director-screenwriter with a keen interest in social problems. Her experience as director and researcher for television allowed her to explore relevant issues like Canadian cultural diversity, the feminine condition and indigenous realities.
Her short film Portrait de bohèmes was included in the running for the Caméra Verte prize at the Montreal International Documentary Festival (known by its French acronym RIDM) in 2008. She directed a few reports for the show Culture Choc/Shock, which aired on RDI, Radio-Canada, CBC Newsworld and TV5. Her television report Lama Santen won her the Prix Galaxie from the Association of Cable Distributors in 2001. While working on her first feature movie, Tibet : Land of the Brave, Geneviève is also directing 14 half-hour documentaries about different social issues for the series 109 (RDI/Radio-Canada).
Works / Filmography
2011 : Tibet : terre des braves / Tibet : Land of the brave. Long métrage documentaire (96 min.) Productions Multi-Monde
2006-2011 : Série documentaire "109" (réalisation de 14 documentaires). Diffusion : Radio-Canada/RDI. Mixed Media Productions
2008 : Portrait de bohèmes. Court métrage réalisé pour le concours "Caméra Verte". Organisé par l'ONF et les Rencontres du documentaire de Montréal (RIDM)
2004–2005 : Émission À bout de souffle. Diffusion : Canal Vie. Swan Productions (Montréal)
2000-2005 : Émission journalistique bilingue Culture Choc/Shock. Diffusion : RDI, Radio-Canada, CBC Newsworld, TV5. Crackerjacks Productions
2004 : Court métrage de fiction Trash It !. Oeuvre indépendante diffusée dans le cadre du festival montréalais Film Blitz 2880, organisé en collaboration avec l'ONF, Art-TV et Silence On Court !