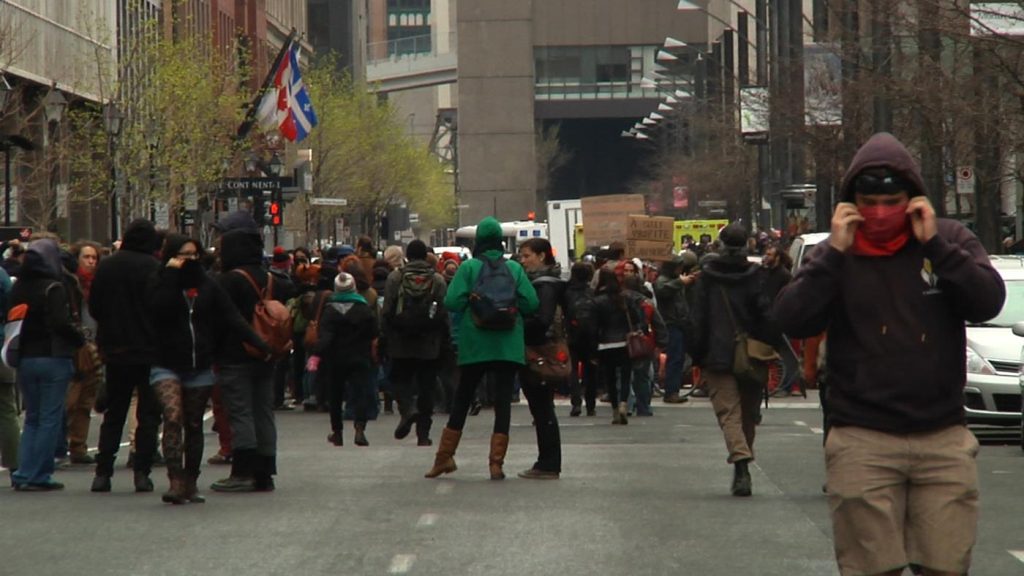 Theatrical release on March 31, 2023
Find the schedules of the screenings on ouvoir.ca and MediaFilm
'2012/In the Heart' marks the 10th anniversary of the great political and social
movement that accompanied the 2012 student strike in Québec. Three events are at the
centre of the documentary: the protest at the Salon du Plan Nord in Montreal, the riot
at the Liberal Party Convention in Victoriaville and the demonstrations in June and July
2012 in Montreal in defiance of emergency laws. '2012/In the Heart' is constructed from
a multiplicity of viewpoints in an interweaving of images from amateur and professional
sources. The film is narrated by Safia Nolin.
The documentary "2012. Through the heart" is part of the 51st edition of the Festival du nouveau cinéma – FNC !
This "great" film [to quote Julien Fonfrède, the programmer of the section Temps Ø] will be screened on Thursday, October 6, 2022 at 6:45pm at Cinéma Impérial