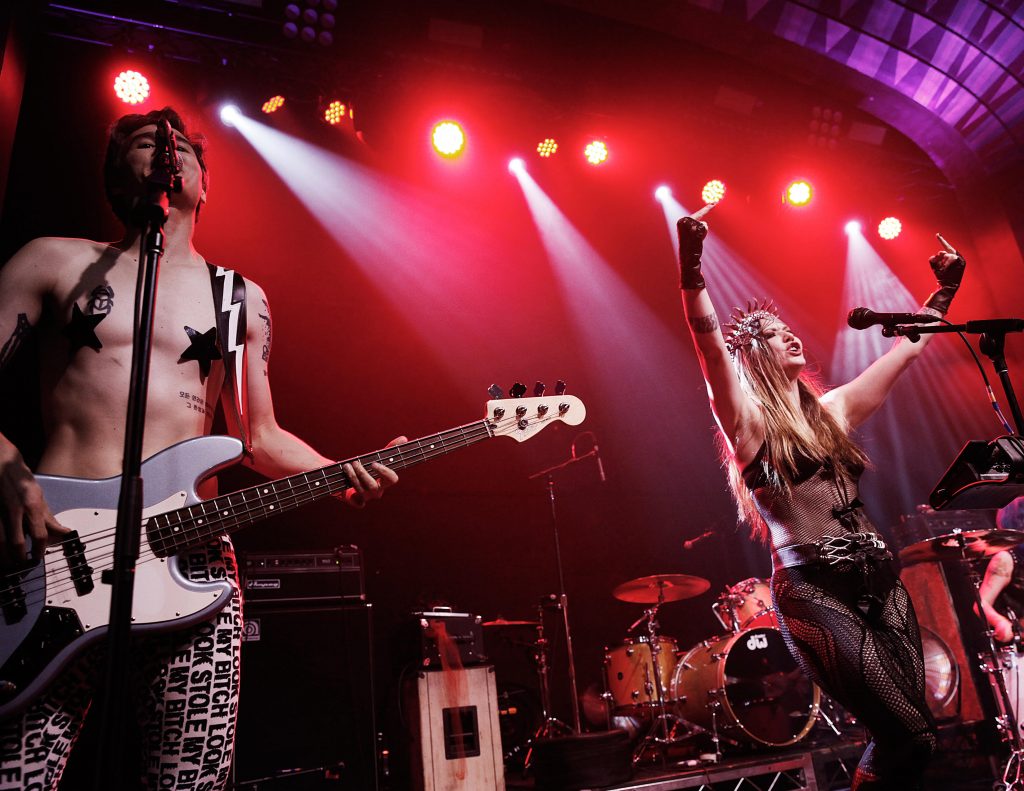 Diffusion Multi-Monde is proud to announce that the documentary by Nadia G. is has been selected at Fantasia 2021.
This rock doc offers a brutally candid look at the life of Montreal celebrity chef Nadia G who, at the height of her TV success (with her top-rated show Bitchin' Kitchen airing in 15 countries), abandons her cushy celebrity chef career to pursue her lifelong dream… of fronting a feminist punk band?! It's a film about punk rock, authenticity, identity and the real cost of ambition. It's also a film about the American Dream, albeit in reverse.
A celebrity chef coming from Montreal
Montreal native, Nadia G, was an early online media pioneer, creating some of the first comedy videos to go viral (1M+) pre-Youtube. In 2009 she launched the ground-breaking, punk comedy cooking show "Bitchin' Kitchen" online and it was a sensation. By 2009 the first of two best-selling cookbooks was published. By 2010 it was turned into a TV series for Food Network. By 2011 it was the number one show on Cooking Channel in the USA, and airing in 15 countries around the world — making it the first show to ever transition successfully from Internet to Television. It was a cult classic, gaining Nadia a loyal fanbase of over 450K followers online. From Queen Latifah, to Iron Chef, to the Today Show, she appeared on every major US and Canadian daytime talk show, as well as receiving media coverage everywhere from People Magazine, to Maxim, to Vice, to the New York Times. She went on to produce and star in Bite This with Nadia G, Sick Kitchens, and several other TV and webseries.
We Are The Menstruators is her documentary feature debut. Nadia G is currently developing her first fiction TV series.
Watch the movie online at Fantasia
For more info and media inquiries contact Diffusion Multi-Monde